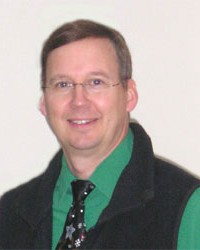 Jeffrey Cooper, M.S., D.V.M., has been doing surgery part-time at Maple Springs Veterinary Hospital in Gaithersburg, MD, for the past 4 years. He is also a Veterinary Medical Officer within FDA's Center for Devices and Radiological Health in the Office of Device Evaluation.
He is a scientific reviewer of medical device applications in the areas of Dialysis and Gastroenterology. He received his Master of Science degree in Biochemistry at Clemson University and his Doctor of Veterinary Medicine degree at the University of Illinois, Champaign-Urbana in 1986.
Dr. Cooper's experience includes:
Part-time supervision of Linear Beam Radiation Oncology at VCA Veterinary Referral Associates in Gaithersburg, MD;

Medical Officer in charge of surgery at VCA Lewis Animal Hospital in Columbia, MD;

Veterinary Associate at Shrewsbury Animal Hospital in Tinton Falls, NJ; and

Veterinary Associate at Logan Animal Hospital in Logan, West Virginia.
Dr. Cooper has 4 furry kids and 2 children. His furry kids include 2 ferrets, 1 guinea pig, and one loud Collie.