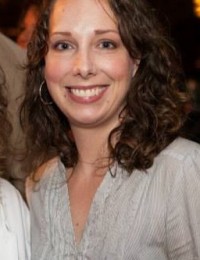 Catherine is proud to have called Maple Springs Veterinary Hospital home away from home since January 2003. She found her calling working with the myriad of pets and clients, many of whom have become friends. Catherine has been a resident of Montgomery County for most of her life. She graduated from Springbrook High School in Silver Spring in 1994, followed by a Bachelor of Science degree from Salisbury University in 1998.
She has danced since the age of 8, and has recently enjoyed dancing again through Zumba. When not at the office or at the exercise studio, Catherine can often be found pet sitting doggies and kitties while their families are away. Catherine also has quite the crafty side and loves crafts of all kinds, but mostly crochet, and needle work projects.
She developed an interest making green smoothies in 2008, and has gotten many of her friends and coworkers on the healthy regime as well. If you need info – she is happy to tell you all about it!